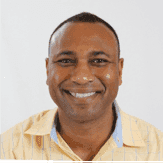 Bio
Maxwell Smith of Capstone Educational Consultants, with 20+ years in tutoring, has enhanced SAT/ACT scores and understanding in complex subjects. He's an innovative, results-focused tutor known for making tough topics engaging. His unique approach, applied in top test-prep companies, has helped countless students succeed.
Achievable ACT - $129
Get ACT test prep built for today's learners - mobile, guided, and personalized. Reach your target ACT score with our powerful online self-study course and practice questions for math, english, science, reading, and writing.