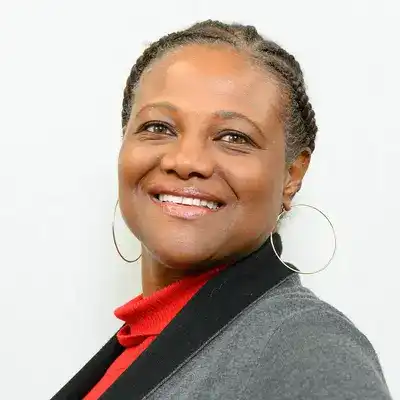 How Anne Smith advanced her career with Achievable SIE
A short interview with Anne about her career, before and after passing the SIE.
As a part of our series highlighting Achievable users and their backgrounds, I had the pleasure of interviewing Anne Smith.
What was your background prior to taking the SIE?
My professional background prior to taking the SIE; I have a Master's in Social Work. I have been certified as a LMFT (Licensed Marriage and Family Therapist) and as a LCSW (Licensed Clinical Social Worker).
What's your current role/focus now that you've passed the exam?
My next step now that I have taken and passed the SIE is to submit my U4 and get my window opened and complete the steps to earn my Series 6, 63 and 26.
What are your career or life goals?
My life goal is to become a Philanthropist. The career path I have selected to achieve this goal is through financial services. I enjoy teaching others about how many works. Educating people on ways to control their financial future stirs a passion within my soul.
What do you consider to be your greatest personal or professional achievement?
I consider one of my greatest professional achievements was leaving the safety and security of working for others. I have learned the foundation on building what will become a family business. Becoming my own boss has been an uphill challenge; however, my personal growth, developing mental toughness, and the ability to stand on my faith, no matter what, has helped me develop beyond my expectations.
Any tips for future SIE takers?
The journey for me and the SIE has been L-O-N-G! I had taken the SIE exam 3 times in 2019 using another study system. While failing was disappointing, the larger frustration was that I would fail the exam by less than 3 points. A colleague mentioned that Achievable study system was user friendly. I opted to invest in the system, I had nothing to lose. I felt the design of the reading materials was easy to comprehend. The chapter format was refreshing. The content is written in common language used. The embedded videos refreshing. Taking the mini exams based on what I have previously learned was the golden ticket. I am reviewing the SIE reading as I prepare for taking the Series 6. A tip for future exam takers, do not give up, keeping reading, keep believing it's achievable.
Thank you for taking the time to share your story!
Pass the FINRA SIE. Guaranteed.
Achievable is the best online exam prep course: effective, personalized, and convenient. With Achievable, you'll spend less time studying and pass your exam the first time, or your money back. Questions? Call/text us at
415-831-7733
.
Get started for free