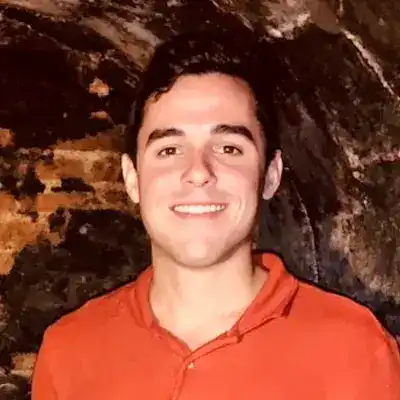 How Vicente Garcia advanced his career with Achievable SIE
A short interview with Vicente about his career, before and after passing the SIE.
As a part of our series highlighting Achievable users and their backgrounds, I had the pleasure of interviewing Vicente A. Garcia.
What was your background prior to taking the SIE?
I was working as an Audit in a Big 4 accounting firm for almost two years until I figured that it was not what I wanted to do with my life. I was always interested in investing and giving advice on it, so I decided to embark on a journey to start a master's degree in financial management. I was in process of finishing my master's degree in Madrid, Spain, when I stumbled upon Achievable and saw how flexible and convenient it was to use. I passed the SIE after studying for 3 weeks. After finishing my master's degree I got a job working as a Training Financial Advisor which really was what I was looking for. My firm provided another platform to use for the Series 7, but I was loyal to what worked in the past, so I used Achievable again for the S7 and passed after studying for 5 weeks.
What's your current role/focus now that you've passed the exam?
My current role after passing my SIE was of a Training Financial Advisor, and during my S7 I was already in that role. The role is mostly focused on training on how to find the best solutions for our client's financial objectives.
What are your career or life goals?
My career goals are to grow as a professional and as a person in my current firm. Afterward I would like to open my own firm with my own clients that I have the pleasure of meeting and helping through my career.
What do you consider to be your greatest personal or professional achievement?
My personal achievement was that after a devastating year, I still had the motivation to pass my SIE and S7, which would ultimately give me the confidence to work on the current role I have. My professional achievement is that I took the SIE before most of the people that started with me and that gave me the advantage that most did not have.
Any tips for future SIE takers?
Study every day and write information about details you forget on your bedroom wall, so you see it every day. If you think you are bad at a chapter or need to get a higher grade good for you, but remember you just have to pass. These exams require 70%-72% and above. Just be 70% and above, do not let these exams stress you out or change your life for the worst.
Thank you for taking the time to share your story!
Pass the FINRA SIE. Guaranteed.
Achievable is the best online exam prep course: effective, personalized, and convenient. With Achievable, you'll spend less time studying and pass your exam the first time, or your money back. Questions? Call/text us at
415-831-7733
.
Get started for free