Student athlete activity finder
Stay engaged while recovering from your sports injury
About this quiz and Lovey Reynolds
My name is Lovey Reynolds. The Student Athlete Activity Finder allows student athletes to find hobbies that interest them to temporarily replace the time their sport took up in their lives. This app uses Holland's Theory of Career Choice. The Holland Career Choice framework specializes in matching one's personality with specific jobs and careers. However, the results of the Student Athlete Activity Finder will not show you potential careers.
Instead, the Student Athlete Activity Finder gives you a list of different activities that are broken into categories that best fit you and your personality. These categories include the following: Investigative, Artistic, Realistic, Conventional, Social, and Enterprising. Results will display these categories and highlight suggested activities including information on mobility level, the main body part used, and if the activity is more relaxing or challenging.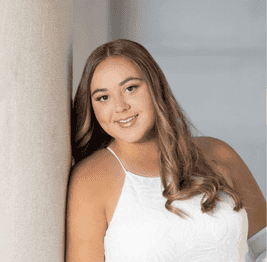 There's a reason I have such a keen interest in this program. In 2019, I had a significant back injury that took me out of the sport I love - tennis. I was unable to play for two years and missed playing every single day. In 2021, my back had healed but I was involved in yet another accident that left me with a severe concussion and nerve damage in my leg. Once again, I was forced to quit the sport I love playing and focus on recovering.
Since I practiced every day, I found myself with too much time on my hands and needed something positive to do with my time while I was healing and working to recover. Physical therapy and yoga therapy was just not enough! During my recovery, I encountered many student athletes like myself who were suffering and bored with the extra time on their hands. This inspired me to want to help others find alternative activities that can fill the time and void left when an athlete is forced to step away from their sport.