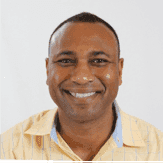 Bio
Maxwell Smith of Capstone Educational Consultants, with 20+ years in tutoring, has enhanced SAT/ACT scores and understanding in complex subjects. He's an innovative, results-focused tutor known for making tough topics engaging. His unique approach, applied in top test-prep companies, has helped countless students succeed.
Achievable GRE - $199
Hit your GRE target score on the first try with Achievable's online self-study course. Includes everything you need: unlimited quantitative practice questions, an easy-to-read online textbook, 10 verbal / reading comprehension practice exams, 250 vocabulary words, and unlimited instant essay grading.